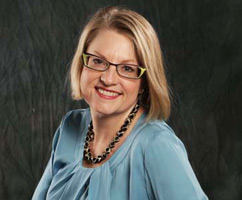 Mary E. Tierney, D.D.S., M.S.
Dr. Mary, as she is known to parents and their children alike, believes that she has one of the world's best professions. Her passion for her work shows. Dr. Mary was recently selected by the readers of Chicago Parent Magazine as one of Chicago's Favorite Kid's Docs.
Dr. Mary has more than 20 years of experience in private practice!She owns and operates City Kids Dental, PC, as well as, City Kids Dental North Shore, LLC in Winnetka, Illinois. Dr. Mary is a board certified Diplomate of the American Board of Pediatric Dentistry, a Fellow of the American Academy of Pediatric Dentistry, and a licensed Pediatric Dental Specialist by the State of Illinois. Her memberships include: the American Dental Association, the Illinois State Dental Society, the College of Diplomates of the American Board of Pediatric Dentistry, the Chicago Dental Society, the Illinois Society of Pediatric Dentists and the Michigan Dental Association. Dr. Mary is a past-president of the Illinois Society of Pediatric Dentistry, a former chairperson for the Illinois State Dental Society's public relations committee, and she served as a media spokesperson and participant in the Illinois State Dental Society's first Mission of Mercy Event to bring dental services to the under-served patients of Illinois.
Dr. Mary earned a BS in Biology from the University of Michigan in 1989 and a DDS from Northwestern University School of Dentistry in 1993. While at Northwestern, she was elected to the dental honor society, Omicron Kappa Upsilon. She returned to Ann Arbor and completed a MS in Pediatric Dentistry from the University of Michigan in 1995. Her master's thesis work entitled "The role of the Bcl-x Protein in Wound Neovascularization", earned her many accolades and contributed to an expanding body of research that may ultimately assist in the treatment of chronic inflammatory skin disease and epithelial tumors. Dr. Mary is the recipient of the American Academy of Pediatric Dentistry Graduate Student Research Award. She also holds the very special distinction of having been awarded the American Academy of Pediatric Dentistry's Ralph E. McDonald Award. This award is given annually to one new pediatric dentist for excellence in research enhancing the specialty of Pediatric Dentistry. Dr. Mary is also proud to have received the University of Michigan Pediatric Dental Alumni Memorial Award for excellence as a graduate student.
Dr. Mary loves learning and sharing her expertise. She has spent time teaching clinical pediatric dentistry as an adjunct clinical professor of Pediatric Dentistry at the University of Michigan and as a dental attending at The Children's Memorial Hospital of Chicago. She remains affiliated with Ann and Robert H. Lurie Children's Hospital of Chicago.
Dr. Mary resides in the Lincoln Square neighborhood with her cat Temoku. She loves the small town character and the close knit community. Dr. Mary likes to garden, but also enjoys the delicious finds at the Lincoln Square Farmer's Market. Although she loves to cook using these locally grown items, she also loves trying new restaurants. During Cubs season, she can be sighted often at Wrigley Field. Her other interests include traveling, live music, reading non-fiction, pottery and spending time with friends and family, especially her niece and nephew.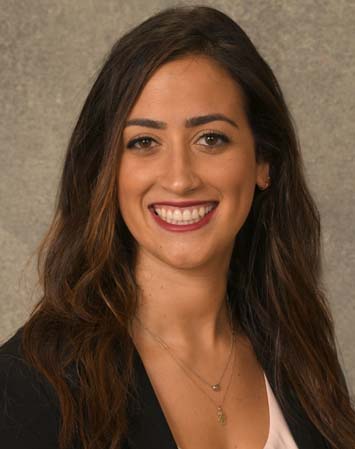 Dr. Keira Ginsberg ("Dr. Keira") grew up in Westchester, New York. She received her B.A. in History and Fine Arts from the University of Pennsylvania, graduating magna cum laude. Her love for working with children and art, led her to dentistry and she was awarded a merit scholarship to earn her D.M.D. at Tufts University School of Dental Medicine in Boston.  She graduated cum laude and was selected into the national dental honor society, Omicron Kappa Upsilon. During these years Dr. Keira prioritized community programs, involving herself in the Special Olympics, providing dental care on mission trips, and working extensively with autism in art therapy and public policy. She went on to complete her pediatric specialty training at Children's Hospital Colorado in Aurora, CO.
Pediatric dentistry is in her roots!  Dr. Keira's father is a retired pediatric dentist. Dr. Keira grew up knowing dentistry could be fun and is honored to be able to serve that role for her future patients, creating life-long positive dental relationships. Dr. Keira is committed to learning each individual child's needs and working through all anxieties and fears in a fun and positive nature while providing the best care possible.
Dr. Keira is thrilled for her new adventure in Chicago.  She is excited to explore all Chicago has to offer including the great food, live music (she can go on and on about music), sports, and lake shore runs. In her spare time, Dr. Keira is an avid painter who loves travel, reading, new music finds, and walks everywhere. As a snow and beach enthusiast, she stays active with yoga, rock climbing and taking on new hobbies like skiing and surfing.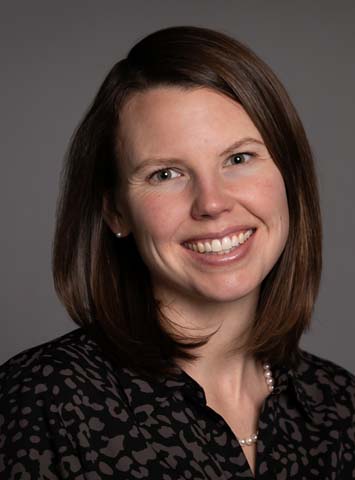 Dr. Anna enjoys working with children and strives to make dentistry a positive experience for them. She is kind, caring, and committed to promoting oral health in our community.  Dr. Anna has strong arts background.  She has a Bachelor of Arts in Art from Auburn University and has attended the Cambridge School of Art in England for Illustration courses.  After completing her Bachelor of Arts degree, she earned a Doctorate of Dental Medicine from the University of Alabama at Birmingham,  followed by specialty training in pediatric dentistry at Children's Hospital of Colorado.  Her work regarding pediatric admissions after dental general anesthesia was published in the Journal of Dentistry for Children and several of her illustrations appear in Summitt's Fundamentals of Operative Dentistry.  She is a board-certified pediatric dentist and is an active member of the American Academy of Pediatric Dentistry.
In her free time, Dr. Anna enjoys cycling along the lakefront, drawing, and trying new restaurants. Dr. Anna resides in Chicago with her husband and three children.
Meet Our Anesthesiologist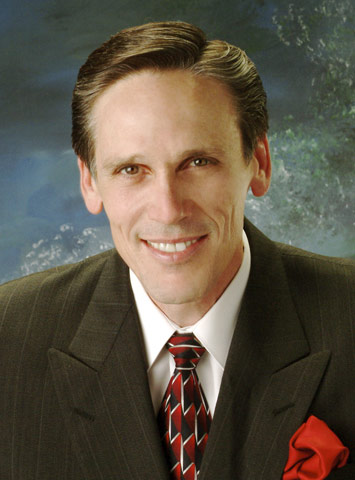 Michael S. Higgins, D.D.S.
Following dental school, Dr. Higgins completed a Hospital General Practice Residency in New York. He was then accepted into the anesthesiology residency at Illinois Masonic Medical Center, Chicago, 1980-82. Since completion of his anesthesia training, Dr. Higgins has practiced dental anesthesiology, providing office based anesthesia care throughout the Northern Illinois area.
In addition to his private practice, Dr. Higgins is a long-standing faculty member with the Department of Anesthesiology at the University of Illinois Hospital Medical Center, and holds the academic rank of Associate Professor of Anesthesiology with that department and the University of Illinois College of Medicine. Dr. Higgins is a regional and national lecturer and is published in the area of Anesthesiology for Dentistry.
Dr. Higgins has remained very active at all levels of the dental society.
On the local level, he served on Mediation & Peer Review for the Chicago Dental Society, as President of his Northwest Suburban branch, on the Chicago Midwinter Lecture and Exhibits Committees, as Program Chairman of the Chicago Midwinter Meeting, and as Chairman of the Members Group of the Chicago Dental Society.
On the state level, Dr. Higgins is pleased to have served on the Publications and Legislative committees and other numerous committees of the Illinois State Dental Society (ISDS), as a member of ISDS Board of Trustees, Program Chairman of the ISDS Leadership Conference, Program Chairman for the ISDS Annual Session, and delegate/alternate delegate to the American Dental Association.
In addition, Dr. Higgins is proud to have served as President of:
The Illinois Dental Society of Anesthesiology
The Illinois State Dental Society
The American Society of Dentist Anesthesiologists
Dr. Higgins is a Fellow of both the American and the International College of Dentists. He is board certified with the American Dental Board of Anesthesiology and the National Board of Anesthesiology. He is a Fellow of the American Dental Society of Anesthesiology. Dr. Higgins is a recipient of the prestigious Dr. Leonard M. Monheim Lifetime Achievement Award for Anesthesiology.
Dr. Higgins is a native of the Chicago area and resides in Palatine with his wife, Mary.  He enjoys spending time with his three children – Ryan, Lindsay, Mitchell, and his new grandbaby!  He also enjoys boating, fishing, and gardening – when he can find the time!